Patients of all ages dread the red tape that comes with visiting a medical provider. Staff members ask them questions that they may have answered dozens of times before. The line for registration can be long, and the process can seem endless, especially for those who are ill.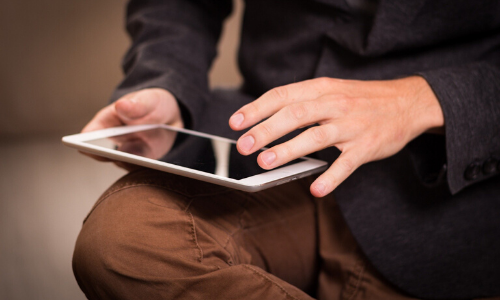 When you embrace electronic registration, you not only make patients happy but you streamline your practice, making it more efficient for your employees. It's also a financially sound move. If you are still taking care of registration the old-fashioned way, it's time to embrace new modern technology.
Speed Up Intake Process
Patients can quickly end up in lengthy, frustrating lines as they try to check-in for their appointments or as they wait to receive urgent care. Many of these patients are ill and should not be standing for extended periods. They yearn for a fast and accurate check-in process so they can get the medical care they need. With electronic registration, the process goes faster and more smoothly. There are no long lines, and patients are quickly ready to be seen by medical personnel.
Provide Smart Phone and Tablet Access
Electronic registration now includes personal computing devices, including smartphones and tablets. Statistics show that 1 in 5 Americans access the internet exclusively from their mobile phones, so software that relies on PCs or laptops doesn't work for many patients. Some of the more advanced software available in the marketplace patients to register with their phones or other personal computing devices, meaning they can check in from their waiting room chair or while they are still in the parking lot. These advanced systems also let patients schedule their appointments and give critical feedback about their experiences.
Eliminate Errors
Handwritten registration information or oral responses are more susceptible to error because a staff member must then take this data and enter it into your system manually. They might not be able to read the patient's handwriting or they may make a mistake as they input the answers. If they personally ask the questions, they may mishear an answer. When patients register themselves, their answers are much more likely to be entered accurately. If the patient does make a mistake, they will be able to correct the issue instantly.
Put Focus on Patient Care
As a medical provider, you are as frustrated as your patients are with the endless red tape involved in the healthcare system. When you streamline your process with electronic registration, your staff can focus on the patient's care by getting them in to see the doctor as soon as possible. In many practices, staff members play multiple roles. When lengthy check-ins are eliminated, they can put their energy into other health-related tasks.
Reduce Practice Payroll
These new systems can also reduce your payroll, which is a significant expenditure for any medical practice. When patients are in control of their registration, you don't need as many people operating the front desk. You can save money while making the entire procedure better for everyone involved.
Improve Morale
Electronic patient registration improves both patient and provider morale. Endless paperwork is frustrating for everyone and makes a simple appointment take longer than necessary. Patients are often annoyed by the repetitive paperwork and by the long waits. Providers find their schedules backed up because patient registration consumes so much time. They then face even longer hours in the office or medical facility as they strive to catch up. When registration is quick and easy, patients and providers are bound to have a better attitude.
PCIS GOLD specializes in practice management software for independent medical groups. Their programs include electronic health record systems as well as practice management software. If your practice still uses written forms or has an older management software system, your organization is not what it could be. The new technology that is available in the marketplace allows you to eliminate many time-consuming tasks, increase your revenue flow, and most importantly, please your patients and staff. Electronic patient registration is the smartest and most cost-effective way to improve your practice.