Patients are the lifeblood of medical practices. It's why you do what you do. But keeping patients can be tricky if they feel like the office down the street treats them better.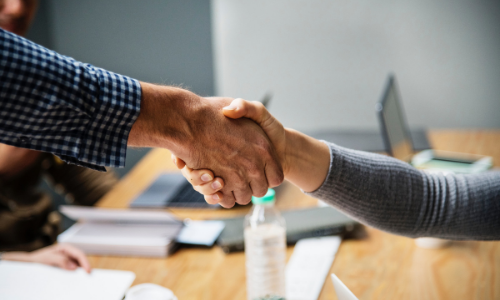 Maybe it's simply better lollipops for the little ones (probably not), or maybe it's the warm interaction they get (more likely). Either way, to keep your patients returning, you need to build relationships with them. Read on for five solid ways to do it.
Power of the Internal Note
Just a little bit of information can save you from losing a patient. On systems like the PCIS GOLD EHR, your staff can attach notes to a patient's file and share them with the office. These can be simple things to personalize the patient experience like a preferred name over a legal name or a preferred primary language and preferred form of communication (text, call, etc.). The note goes beyond just the medical data though. Your staff can record job information, family information, favorite travel experiences, and hobbies. Having that information on hand as the file comes up makes patients feel valued, which means they're more likely to come back – especially if the staff is smiling.
Service with a Smile
While personal information is a powerful tool, all its work can be undone by a grump. If the Grinch is your receptionist, there's just no hope. Train the staff to have a positive attitude and to enjoy working with the patients, even when patients are tough to work with. It doesn't go unnoticed. Have your staff warmly greet patients, introduce themselves, and cheerily explain why they are working with them. That prefaced interaction can totally change someone's attitude toward the visit and has many times in many offices.
The Patient's Time
Smiles are wonderful but if patients have to wait for hours, they probably won't come back no matter how nice your staff is. The wait experience is crucial to keeping or losing patients (and patience). For efficiency, you should offer the patient paperwork on a portal or website. Then it files itself, rather than your staff taking extra time to file it, delaying the process. If you're simply running late one day, it's a good idea to send out a text or call to be courteous about the patient's time. Let them know what to expect. That courtesy goes a long way.
Be Available
This part is simple. Patients don't always have questions on the spot. They forget, or simply don't think of it until later. If you set up a secure messaging system, it makes you feel available to them 24/7. And if you get back to them in a timely manner, it confirms that availability. Now that wins patients.
Be Social Outside the Office
Tools to communicate with patients when you're not in the office take a little work but can be really fun. Simply put, start a blog. Share healthy habits, lifestyles, recipes, and more on it. Then use social media to send it out into the world for patients to read. You can also get them involved. I've seen a dentist office use this method to ask patients to vote on the best gingerbread house in the office. Now the patients ask about it all year, waiting to see what the staff comes up with.
Building a Relationship
The fun details like that of gingerbread house competition, the friendly staff, and the internal notes help build a lasting relationship with patients. They'll keep on returning and you'll gain a competitive edge over the other offices. You'll be the office that treats the patients better. You'll make them feel valued with personalized patient experience. You will be the office people switch to, not from.