The time your patients spend waiting for services can make or break your clinic or practice. With the help of modern technology, you can reduce the wait times your patients experience.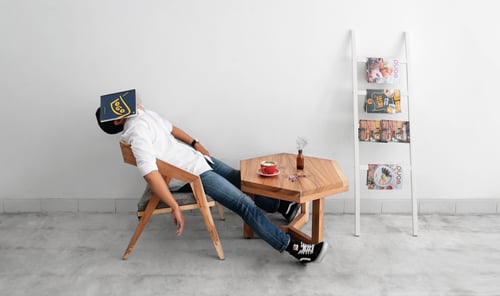 Reducing Wait Times
How to reduce wait times is a recurring dilemma in hospitals, clinics, and private practice offices. It isn't an insurmountable problem, however. Here are some of the top tips to reduce wait times in your office:
1. Track patient wait times
Simply put, knowledge is power. Identifying where bottlenecks occur highlights where you need to implement changes. Practice management software allows you to track multiple factors, including how long patients spend in your waiting room, the exam room, and how long it takes to check out. Identifying your problem areas is the first step in alleviating them.
2. Complete paperwork before visit
When patients can complete needed paperwork through your website or via an online patient portal, time spent in your waiting room will decline. Top practice management software incorporates this feature in their systems.
3. Insurance eligibility checks
Designate a staff member to verify insurance information before the visit. Let the patient know beforehand about expected co-pays and payments. Arrange payment plans with patients prior to the visit.
4. Automated appointment reminders
Make certain your management software can automatically remind patients of their appointment time. Utilize secure text messaging to allow patients to confirm they'll make the appointment on the date and time it's scheduled.
5. Notify of wait times
Most patients understand that events sometimes happen that are beyond anyone's control. Let your patients know when things are running behind by sending a text message orphone call of expected wait times. Let them know the approximate time they can expect to see their doctor. This gives them flexibility in their arrival time, thus reducing their time in your waiting room.
6. Implement late policy or a reward system
Design and enforce a late policy. Consider imposing a small fee for late arrivals or no-shows. For those who arrive early, design a reward system, such as a prize drawing or a discount on services.
7. Speed up check-ins with a kiosk system
A kiosk system can speed up the check-in process at the front desk. This can free up front desk employees to handle other issues. These portals can collect essential information, such as patient demographics, insurance information, and copay collections. Patients can also receive educational materials via the kiosk.
8. Survey your patients and staff
Collect and analyze survey data from your patients and staff. Find out where bottlenecks occur and peak times when delays happen. A survey can get suggestions on how to alleviate them.
9. Encourage secure messaging
Offer patients a way to communicate with their physician or your clinic staff through a secure messaging interface, such as email or text. This allows staff to respond when it's convenient for them, decreasing the time spent answering real-time phone calls.
Meeting Patient Expectations
Patients tend to be loyal to their doctors but there is a limit to their patience. Extended wait times, limited one-on-one time with the physician, and inadequate access to their medical records can send even the most loyal of patients looking for another health care provider.
By incorporating modern technology, including telephone apps and online patient portals, your staff can effectively manage your practice while meeting the demands of an increasingly savvy patient population.