Patient portals have become ubiquitous over the last decade, and for good reason. They allow patients to easily schedule appointments and pay their bills remotely. It also reduces the need for patients to wait on the phone to speak to a staff member.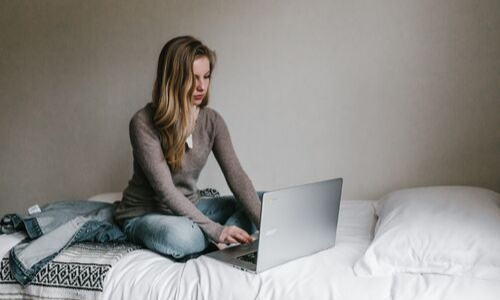 However, many people have been reluctant to use patient portals either due to a lack of technical know-how or effort. To encourage patients to use the service, here are eight ways to promote patient portals.
Staff Notifications

The easiest way to ensure that all your patients are aware of your patient portal is by telling them directly. Front office staff should be instructed to remind patients that they can schedule their appointments on their patient portal and explain how the system works if they have any questions. Secondly, nurses and physicians should tell patients at the end of their appointment that their notes, labs, and test results will be posted in their portal to further encourage patients to use the system. Finally, your back-office staff should be reminding patients that their bills are available on the portal and that they can be paid off directly on the site. Your staff should form the backbone of patient portal promotion and should be enough to convince most patients to sign up.

Posters

As well as helping to decorate your office space, posters can be used to help advertise your patient portal. Be sure to include information on how to access and use the service, as well as a message instructing patients to ask a member of staff for more information. This will make your patients more comfortable asking about the service and will improve patient uptake.

Handouts

Handouts should be used to give patients all the information they need to know to use your patient portal. These should be placed strategically on tables, in exam rooms, and by the front desk. Try to make your handout eye-catching and advertise the core benefits of using the patient portal on the front page of the pamphlet.

Appointment Cards

An appointment card is almost guaranteed to be kept and read by your patients, so why not use some space at the bottom of the card to spread awareness about your patient portal? This doesn't need to be heavy on information, but it should make the patient want to learn more about the system.

Patient Kiosks

It might seem antiquated to suggest using a screen saver in 2019 but you are missing out on a convincing piece of advertising if you go without one. Eyes are naturally drawn to computer screens, so using your patient kiosks' screen savers to advertise your patient portal will increase awareness.

Bills

Almost all of your patients will be receiving physical bills, so what better way to promote your patient portal than by advertising one of its key ease-of-use features? On the bottom of the bills delivered to your patients, advertise how easy it is to pay online using their patient portal. By demonstrating an immediate benefit, patients are far more likely to use the service and continue to use it in the future.

Social Media

Posting information about your patient portal on social media platforms can help boost patient awareness. This is especially useful when it's integrated into the other promotional methods on the list by mentioning to head to Facebook/Twitter/LinkedIn for more information.

Website

Your website should be the main place for holding promotions and providing links to your patient portal. This can also be integrated into other promotional tactics by mentioning your website on posters and handouts. Placing a QR code on your physical promotional content will also mean anyone with a smartphone can easily access your site, without the hassle of typing out a long URL.
By implementing these eight ideas, your medical clinic can expect patient portal adoption to increase rapidly. This means your office can run smoother with the help of patients who are engaging in their personal healthcare. Office workflows aren't the only thing that will improve — patient portals have been designed to help patients better understand their current overall health. Using this information, patients can more easily live healthier, happier lives.