Ever wondered how to build a great, reputable medical brand? There are assured office improvement procedures that can better your practice and improve satisfaction among both patients and employees. Whether it's doing simple changes or a complete overhaul in these fundamental processes, here are some ideas to help you attain the ideal medical brand.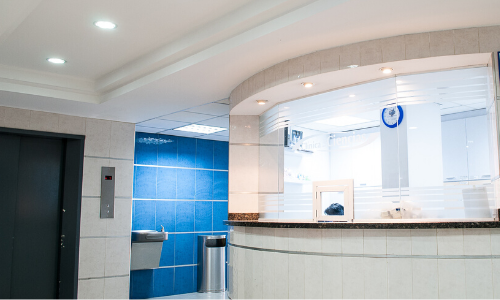 Improve Patient Flow
Whatever you are planning to achieve in your practice, the patients come first. They are the anchor of your business, and all operations should be patient-centered. The only way you can get the exact patient picture of your office is working with them. Step away from the administrator's desk to get deep into how patients feel about your office in terms of flow.
These are some of the things to check out:
Patient scheduling
Check-ins
Examination and diagnosis
Billing and payment processes
Check-outs
These critical areas of office improvement will set a precedent for better patient flow.
Improve Communication
Streamlined communication is not only essential for your success but also for the patient's welfare. Improving communication both internally and externally can lead to significant office improvements. Technology has made advancements to make this easier.
You can make a statement on how different parties interact in your office. Find tools that work within your office to help keep employees up-to-date with all the information they need so they can request help when needed. Doing so can make the office run smoother and improve employee happiness.
Use secure messaging with patients to give them 24/7 access to their physician. Responses don't always need to be sent out immediately, but giving them the ability to ask questions at any time will help patients feel they are being listened to and helped.
Improve Workflows
You cannot talk about office improvement without checking the workflows. Use modern tech to boost workflow among the various departments in your facility. Along with helping medical offices communicate, many of today's practice management and EHR solutions offer you the ability to automate various mundane tasks.
Use technology to your advantage and automate appointment reminders, scheduling, billings, and charting visits as much as possible for your office. Doing so will help alleviate pressure on your staff and free up their time to work on other tasks that cannot be automated, such as giving your patients the face-to-face time they deserve.
Improve Your Billing
If there is an area that can change the tide, it's the billing process. Different health providers have their preferred billing processes, and it's only ideal if patients don't find it cumbersome. To improve billing you first have to verify your patients understand the expectations.
Work with patients to outline what the cost will be for the visits, exams, and tests. Be sure to be fully transparent so they are not caught off guard by hidden fees. If they aren't able to meet those expectations at that moment, take time to work with the patients and create a payment plan that will work for them.
Improve Your Collections
Again, technology can help with enhancing the image of your medical office brand. If you want to improve your medical brand, offer your patients the ability to pay their bills in a way that is convenient for them. These methods of payment should include credit/debit payments, online, and kiosk payments. The best way to streamline the collection process is by going with the patient's perspective.
The Bottom Line
Building a statement brand is not as hard as it seems. If you want to revolutionize your workplace, the above are some of the critical areas for office improvement. These improvements will not only pave the way for a healthy administration but also cement your position in the health practice.