Trends in population growth indicate that very soon, the millennials are set to surpass the baby boomers as the largest population. Many businesses are looking to tap into this population for more business prospects.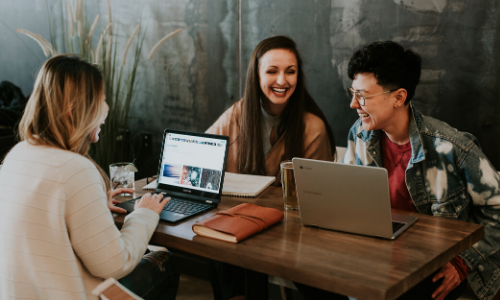 Here are the top 3 ways to make your medical office appealing to the millennials:
1. Build a Vibrant Online Presence
One aspect that describes Gen Y is tech-savviness. They tend to spend most of the time online. The best way to appeal to them is by having a vibrant online presence.
Unlike before, when most patients would visit medical facilities in person to make inquiries, the Gen Y are reliant on online information. Several sites offer a diagnosis based on symptoms and even feasible treatment options. To tap into this network, you need an interactive website. The website should have all the vital information about your facility. Include the services you offer, contact details, location, and operational hours.
In addition to the website, you should have an active social media presence. You can use social media to reach out to the millennials who spend a large amount of their time online already. Social media can help build your brand and establish you as an authority in the medical field. Consistently post relevant and high-quality medical content that can entertain, inform, or educate the millennials. Once you have established yourself on social media, you can easily use it as an extension of your office.
Don't forget the impact that your online reputation has on your clinic. Take time to reply and interact with reviews on your sites. Negative reviews can discourage millennials and send them shopping elsewhere. Most of them tend to seek for information and reviews about your place before visiting.
2. Update your Front Office
The front office is where you make a first impression. To attract the millennials, you need to create an environment they can resonate with. Let go of the old medical magazines and journals that very few patients have the time or interest to read. Instead, you can introduce entertainment like popular music being played in the waiting room or showing newly released movies and videos.
Your Gen Y patients are going to be browsing their social media platforms while waiting in your clinic. Your Wi-Fi and internet connection must be active. Provide a professional-looking, obvious sign that shows your Wi-Fi network and password. This sign could also incentivize patients to give your medical office a shout-out online, possibly attracting more patients to your practice.
Upgrade your interior design. The graphics, décor, and other accessories combine to give your facility an ambiance of a creative, professional space. The lighting and color should be in line with the brand you want to establish.
Ultimately, to achieve all of this, your front office manager should embody the message you are trying to portray.
3. Offer Insights into Pricing
While the millennials might seem all flashy and living on the high road, they are good with finances. First, they don't have a surplus to spend. Next, they are financially awake, and will not appreciate signs of overcharging.
That is not to say you run your practice by taking losses trying to attract the younger generation. You should set your prices based on prevailing market rates. The pricing should involve competitive dynamics, revenue drivers, profit disruptors, and sales.
Whatever price you charge, make sure it proves its worth.
Conclusion
The millennials are the future of your business. Once you successfully attract the millennials, you are assured of business success in the foreseeable future.