Healthcare administration is all about efficiency — not just keeping costs under control but eliminating wasteful practices so you maximize revenue.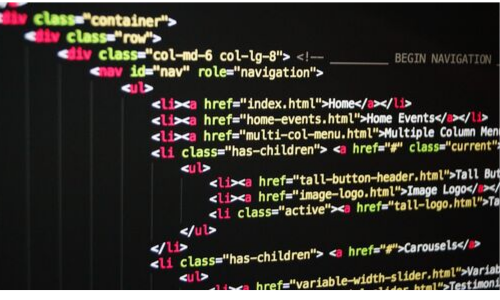 Specialist technology helps you work more efficiently and in turn, makes the entire clinic more productive. Used properly, technology benefits everyone: your life is easier, patients are satisfied, clinicians can concentrate on using their expertise, and the finance department loves the bottom line. These are seven tools that could help transform your administration.
Practice Management Software
Healthcare is a unique industry with unique administrative needs, yet too many organizations still rely on generic office software. It's a classic case of trying to squeeze a square peg into a round hole.
The number one thing that makes healthcare administration easier is specialist software designed for practice management. Specialist software will cover tasks including:
Scheduling appointments and displaying available slots
Managing patient insurance information
Automated billing
Tracking and reporting outstanding balances
Fully integrated software removes the risks of redundant or inconsistent information, saving wasted time and effort dealing with incomplete data.
Electronic Health Records
An electronic health record system not only saves physical space and cuts access time for administrators, but it also reduces wasted time for medical staff. By accessing and updating medical records more quickly, healthcare professionals can spend more of each appointment slot on patient care, see more patients during a shift, or both. An efficient EHR also makes it easier to correctly code each visit for accurate billing that includes all relevant fees.
Appointment Reminder Systems
At its simplest, a reminder system reduces wasteful missed appointments that generate no income. More sophisticated systems will tell patients about anticipated wait times and even detail the paperwork and other information they need to bring to the appointment, making their visit more efficient for all involved.
Reception Kiosk
An electronic kiosk system can take care of simple but important tasks such as checking in, updating patient records, scheduling appointments and settling outstanding balances. This will free up reception staff to handle more complicated queries that require human expertise. This will help prevent long lines at the reception desk, reducing stress and negativity.
Payment Systems
A good payment system integrates as many payment options as possible. This could include card payments (either at reception or through an electronic kiosk), online payments, and even mobile payments through a dedicated app. It's another win-win situation: customers appreciate the convenience and are more likely to settle their balance in full on the spot. That, in turn, removes wasted time and expense chasing down outstanding payments.
Recall System
A recall system makes it easy to identify and alert patients who fit into a particular demographic group such as age, gender or ethnicity, and qualify them for a specific screening or procedure. Recall systems can also take care of automated reminders for patients who need follow-up appointments. This is particularly effective when the follow-up is many months in the future and not practical to make an appointment until it's closer to the recommended date. Recalls ensure that patients get the treatment they need while also contributing to increased revenue for the clinic.
Reporting
As an administrator, you're responsible for the smooth operation of the clinic. Whichever software and technology solutions you use, don't forget the importance of clear reporting systems. Think about what questions you might need answered and make sure your technology can provide those answers. For example, you might want to know:
What portion of total billing remains outstanding?
What portion of each clinician's time is spent on billable activity?
Are clinicians complying with MACRA rules on information blocking?
If you have any questions about how the PCIS GOLD solution can help your medical organization, contact us today. We'll be happy to help!