On average, missed appointments cost each U.S. physician just over $150,000 per year. So reducing no-shows and keeping a full schedule should be the primary focus of every medical clinic.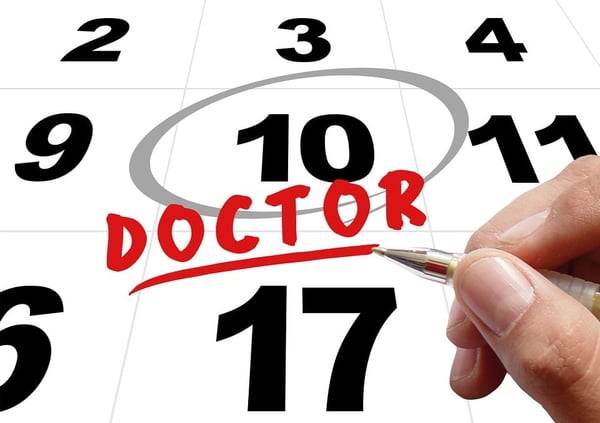 The annual cost of patients' missed healthcare appointments totals a staggering $150 billion nationwide. If this potential lost revenue were divided equally among all active physicians in the United States, then each provider would lose a little more than $150,000 each year. In light of statistics such as these, helping patients keep their scheduled appointments and keeping a full schedule despite cancellations are especially important priorities for any medical clinic.
Ways to Help Patients Keep Appointments
Emergencies and life circumstances will interfere at times with patients' ability to keep their appointments. But your practice can take steps to reduce the number of no-shows and cancellations. A few methods for helping more patients keep their appointments include the following:
Build a relationship. Creating a welcoming environment physically and interpersonally encourages patients to want to visit. When patients feel valued, their commitment to your practice increases. Part of valuing patients is respecting their time. If a patient is forced to sit in the waiting room for an extended length and feels you do not value their time, that patient is less likely to value your time and more likely to not show for an appointment. Reducing wait times, then, can reduce the number of no-shows.
Implement a no-show or late policy. Develop a policy, have all patients sign their acknowledgement and post a copy around your office. You might choose to charge a nominal penalty or the full amount of the office visit (though you cannot charge any such fees to Medicaid patients). You might allow one missed appointment per year without penalty or waive penalties under certain circumstances.
Send appointment reminders. Whether you automate sending of appointment reminders through your practice management system or have staff manually remind patients, tailor the method of reminder to your patient's preference. For example, older patients might be less likely to check their email, while younger patients infrequently listen to voicemail messages. Some patients may require additional reminders. Keep in mind compliance with HIPAA privacy standards when contacting patients, of course.
How to Fill Your Schedule When Patients Cancel
No-shows and cancellations inevitably will happen, despite your best efforts. When they do occur, make the best of the situation with the following:
Keep a wait list. To fill in the gaps of cancelled appointments, have a wait list of options ready. Consider noting which patients live close enough to accept a visit on short notice.
Reschedule at the time the patient cancels or fails to show. Don't wait for the patient to contact you. Being proactive not only demonstrates concern for patients' well-being, it overcomes possible barriers on the patients' side. They might not realize they even missed an appointment, or if they do, they might feel embarrassed or guilty and hesitate to follow up.
Study the analytics. First, calculate your practice's no-show rate. A typical outpatient clinic in the United States averages between a 23 and 34 percent no-show rate. Track why patients are cancelling and missing their appointments, and look for identifiable patterns and actionable trends. Perhaps the same patients account for the majority of no-shows. Perhaps patients are not able to talk to staff to easily cancel. Make adjustments to your scheduling practices as needed.
Minimizing the number of missed appointments benefits the health of your patients and your practice. The actions listed above are a few of the best ways to achieve that.