Even before the debut of COVID-19, patient engagement has been hot topic in the healthcare world.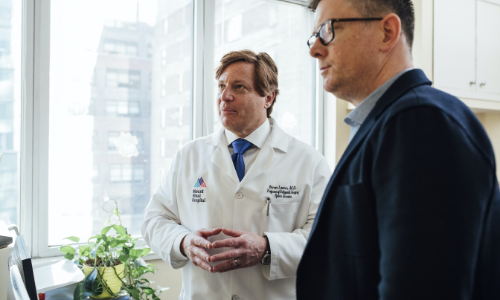 Now more than ever, providers are seeking to differentiate themselves from their competitors, looking to build long-lasting relationships with patients. It's these relationships of trust that encourage repeat visits and overall loyalty.
Just over a month ago, my 19-year-old daughter had her second ACL surgery, this time on her opposite knee. Her doctor, a well-respected surgeon, approached me afterward to brief me about the procedure. He ended our conversation with, "After all this, I consider your family my good friends. Please call me by my first name."
And that did it. It made me a customer—his patient—for life.
Personalized care is a major component of patient engagement. It's getting to know your patients personally, all while providing them with tools to manage their own healthcare. Simply put, your patients are more likely to proactively participate in their healthcare if they trust and respect you as their provider.
To help engage your patients and personalize their care, offer them these simple options:
In-person or virtual check in. Some patients prefer to check in from home, while others would rather use your staff to complete the registration process.
In-person or telehealth visits. This allows your patient to be seen either in your office or from the comfort of their own homes. This is especially relevant for older patients who struggle to leave their homes or fear contracting illness, including COVID.
Physical or virtual patient education information. Your staff can provide those patients who come into your office with hard copies of education materials. They can also send a specific web address with diagnosis information to those who choose to remain at home, which ultimately saves mail costs and staff time.
In-person or online bill pay. This makes it easy for your patients to pay their bills and helps you collect funds more quickly.
Contact PCIS today to see how we can help you encourage patient engagement through personalized care.