Health care improvement should not be left to the government or providers alone. Instead, patients should also be equipped to help improve and maintain their well-being.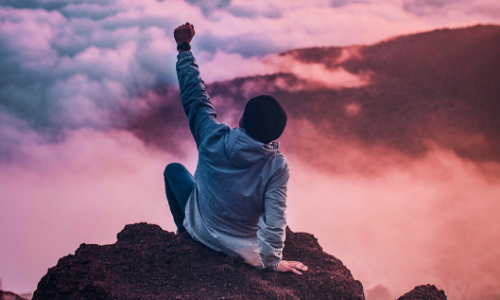 Patient engagement improves chronic disease management and promotes healthy behaviors. This involvement also increases patients' confidence and willingness to take part in their overall health management.
However, for patients to be on board, it is vital for stakeholders involved to devise methods to improve patient engagement. This article discusses approaches health-care providers can take to improve patient engagement.
1. Keep it Simple
Many medical professionals engage their patients using technical jargon that leaves them confused. They need the motivation to take care of their health, and this is best done by explaining every procedure and its importance to them. These measures encourage and motivate patients to improve their overall health.
2. Be Transparent
Transparency between doctors and patients is paramount for quick and healthy recovery. Discuss the treatment method with patients and let them give some input on how they can overcome their vices. For instance, if some eating habits lead to their illnesses, discuss what can be done to prevent it together. As such, the treatment method will work and prevent recurrent cases of the same illness.
3. Assist Patients in Crafting Personal Goals
Sometimes patients do not follow the outlaid recovery plans by doctors. However, when doctors involve them in crafting the goals, patients are more likely to follow and implement them. Set goals that will not break them but encourage them to try harder. It is essential for health care providers to guide patients into making the correct health goals.
Remember, your role is guiding patients. Therefore, actively listen to the patients, find out what they love, and incorporate these things to make a guided plan.
4. Come to an Agreement on the Plan
Both the health-care provider and the patient need to be on a similar page for whatever plan is on the table. Let patients share the agreed-upon plan to ensure they understand and are willing to embrace it. This not only helps doctors to find out the patients' understanding but may also help to point out things that patients might have forgotten.
5. Share Progress Information
Create a platform where your patients can easily find and view their progress. Patients under treatment methods that require their input can only hasten the recovery process if they know their progress.
Studies show that about 80% of patients who get their health progress use the information to better their health. Approximately 60% of patients who receive their medical reports instantly are likely to follow up on their therapeutic goals.
6. Follow Up
Create an open and safe communication line with the patients. Follow-ups keep the patients motivated to attain their goals, especially when they realize that their physicians are making efforts to help them achieve those goals. Weekly calls, messages, or visits will keep the patients on track toward their health improvement.
Bonus Tip
Health administrators should join patient forums before embarking on patient engagement. Physicians need to be well equipped on how to deal with the patients. Hospitals should invest in staff education where workers are provided with tips on how to make patient engagement results even better.
Bottom Line
For effective treatment, both physicians and patients have to be on the same page. Patient engagement plays a significant role in providing excellent health care.