As an administrator, you may dread the implementation of new software. While the end result is certainly desirable, the process can be difficult if you do not properly prepare for the change.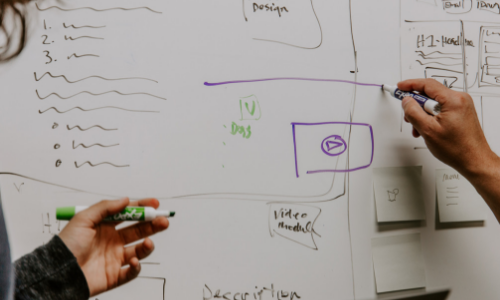 Fortunately, there are some concrete actions you can take to ensure that the transition is as painless as possible. Below are 7 important steps you should take during a new software implementation.
Gain User Buy-In
Change is often difficult, even for people frustrated by outdated software. To battle any reluctance, you need to get buy-in from everyone in the company, from the top executives to the end users. That requires informing everyone of the coming change and educating them on the benefits of the new software. See our blog "Avoiding Resistance: 4 Ways to Reduce Friction to IT Changes" for help in generating the necessary employee buy-in.
Build the Dream Team
A smooth transition will rely on building the right implementation team. You will need to choose representatives from every office or department in the company that will be affected by the software change. Make certain to assign specific roles to each team member and set clear expectations for what needs to be accomplished. Too often, some departments are overlooked when it comes to making important changes to the workflow. Inclusion and clear guidelines will eliminate many issues.
Build the Implementation Map
A detailed implementation map will help make certain all tasks are addressed and completed in a timely manner. You should have a meeting with your vendors and the implementation team to establish key dates for training, data conversion, etc. You will also need to discuss hardware requirements and make sure that you have the necessary infrastructure in place.
Next, you will need to establish where and when the software training will take place and how you will transfer your data from the old system to the new one. Make certain that everyone involved knows their assignments and the expectations that you have for them.
Communication
Many implementation plans hit rough patches due to poor communication between the vendors and the employees. As an administrator, you need to stay in constant contact with your team, verifying that they are completing their assignments correctly and according to schedule. Do the same with your vendor. You'll need to check that they have all the information they need and that they are on track to go live on the agreed-upon date.
Regular Check-Ins
In addition to improving communication, you need to check in regularly so that you can make any necessary adjustments to the team, the process, or the deadlines. Doing this will prevent you from being unpleasantly surprised as the go-live date approaches.
Training
This step may be the most important one. The new software does your company no good if people cannot use it correctly. While it will take everyone time to get up to speed, a good training program will hasten the process and allow you to see the software benefits immediately upon implementation. The use of super-users -- select employees who know every aspect of the software -- will greatly enhance the educational process. Remember, train, train, and train some more.
Testing
Finally, test the new system to see that all the customized modules are working up to your clinic's expectations. Audit the data generated by the new system to verify that everything is correct and that you have not lost any key data during the transition.
Implementing new software does not have to be a nightmare. When you approach it with a clear plan, the change can go forward with few problems and little employee resistance. While some difficulties are sure to arise, your careful implementation approach should minimize them, allowing you to enjoy the benefits of your new system almost immediately.