Every sports enthusiast knows that a detailed game plan is crucial to a team's success.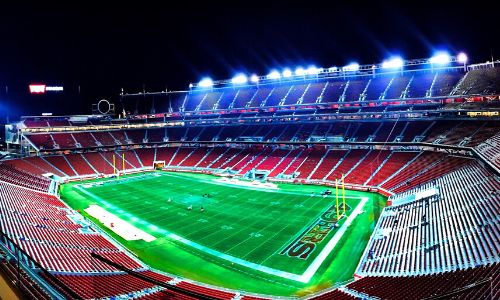 For example, NFL coaches spend hours formulating the perfect strategy for every bomb, blitz, and blocking sequence to outsmart opponents. They continually devise and refine these scenarios, recording them in a master playbook that serves as the basis for practices and chalk talk discussions, because—as all successful coaches know—playbooks are futile if players are unable to execute what's written inside.
Likewise, practice management systems (PM) and electronic health records (EHR) are the NFL equivalents of a playbook. These integrated systems can substantially enhance operational efficiency by capturing pertinent billing information, expediting claims processing, and streamlining patient documentation. They can also help facilitate patient engagement and improve overall care, but—as all successful medical professionals know—this only happens when the technology is effectively applied to everyday processes.
Implementation is the multi-faceted plan of attack that allows a clinic to optimize the functionality of a new system. This process begins shortly after adoption and continues well beyond Go Live. It includes everything from setup to training and is key to facilitating a smooth transition from one system to another. Thus, it's important that you work closely with your vendor to develop implementation procedures specifically for your clinic.
When developing such a plan, be sure to address the following:
Needs and wants. Ideally, your vendor would set up and customize every feature of your new system all at once. Since this is unrealistic, it is important to identify the capabilities necessary for your clinic's day-to-day operations. Consult your staff, prioritize your findings, and write them down. This will help you maintain focus and avoid being derailed by nonessentials.
Flexibility. Just as coaches adjust game strategy per opponent, experienced vendors are willing to customize their implementation procedures for each clinic. Ask to see the plan, and don't be afraid to request changes. This will ultimately help you be proactive rather than reactive.
Accountability. Before you dive into implementation, clearly define the roles of your vendor and staff. Write them down and distribute physical copies to each party to help avoid confusion and needless frustration. Establishing accountability will allow you to be responsive in any situation. In the words of Steven Covey, "accountability breeds response-ability."
Adoption. Implementation does not necessarily mean adoption. Adoption requires buy-in, and this comes as your clinical staff unlocks the functionality of your new system. This can be hard to achieve, especially with non-adopters. Try offering incentives or creating rewards programs to generate excitement and encourage participation.
Continuing education. Your training program should extend long after the conclusion of Go Live. Work with your vendor to establish periodic training sessions as a form of continuing education. Devise an outline with tentative topics and revise it just before the actual training. These trainings can be remote or in-house, depending on the needs of your clinic.
On-going innovation. The nature of healthcare software is anything but static. It is constantly evolving to meet emergent government regulations and ever-changing industry needs. This makes implementation a continuous process that spans your relationship with your vendor. Discuss how your vendor plans to support software upgrades and be aware of the release schedule so you can plan accordingly.
Contact us today to see how PCIS can help your clinic establish a customized implementation plan that will simplify the upgrade process.