Recently I had a routine checkup with my gastrologist. Upon arrival, I overheard a nurse tell the receptionist that my doc was running more than 45 minutes behind schedule. That didn't work for me, so I picked up my purse, cancelled my appointment, and left the office.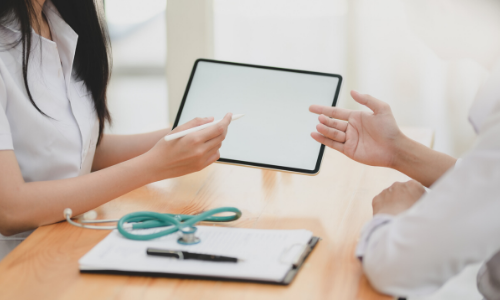 I wasn't mad, but I certainly wasn't happy, either. I had already wasted 30 minutes in drivetime and felt I should have been notified of my doctor's tardiness, especially since a large sign over the receptionist's desk read, "You may be asked to reschedule if you are more than 10 minutes late for your appointment."
Ironic.
Now, I understand that there are times when doctors are busy saving lives, and because of that, they may be late for routine office appointments. Really, I get that. But generally speaking, this isn't the cause for scheduling inefficiencies.
According to SCI Solutions, a healthcare technology company, a missed appointment costs a clinic approximately $200 per slot. These losses add up over time, contributing to the astronomical $150 billion that the healthcare industry loses annually in cancelled or no-show appointments.
Realistically, the best way to combat this kind of frustration is to simply avoid it. Here are five ways to avoid scheduling mishaps.
Implement scheduling templates. Use the technology embedded in your practice management and electronic health record system (PM/EHR) to streamline patient scheduling. Work with your individual providers to determine how and when they want to see patients. Create detailed templates that include each provider's surgical schedule, office hours, clinic locations, and hospital rounds. Group patients with similar diagnosis codes together. Add as much detail as possible to these templates and let your system populate the data. You'll find that your schedule is cleaner, more effective, and better organized.
Offer online scheduling. We all know that a big trend in modern medicine is patient engagement. This is beneficial for everyone, because it only requires your staff to create a template before turning the scheduling process over to your patients. This gives patients the luxury of opening the schedule, selecting an appointment, and assigning it to themselves pretty much anywhere, anytime.
Use recalls for preventative medicine. For most people, healthcare is a journey, not a destination. This means that good health is tied to continued care. Diabetics need annual checkups for foot health. Women should have mammograms at the age of 40. All patients should have colonoscopies by age 50. The list goes on and on, and it's up to your practice to make sure patients are aware of these proactive measures. The best way to do this is to input each patient's demographic and personal history into your PM/EHR. The system can then generate pre-determined notifications for each health maintenance guideline.
Create patient appointment reminders. Use your PM/EHR to set up text and phone reminders for upcoming appointments. These reminders can also include links for preregistration and appointment guidelines to speed up the check-in process.
Set up a waiting list. Most patients want to be seen by a provider as soon as possible, and many are willing to be added to a waiting list in hopes of getting an earlier appointment. Such waiting lists allow you to pacify anxious patients and, at the same time, keep your schedule full regardless of cancellations.
Contact PCIS today to see how our fully integrated PM/EHR can help streamline your scheduling processes.