There are plenty of issues you expect after opening a medical practice or getting promoted to office manager. Unfortunately, few of us foresee or prepare for employee resistance to change.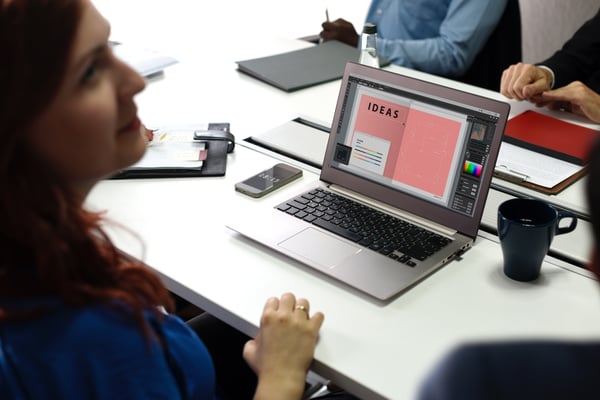 Employee resistance is a genuine issue for most organizations. Whether you're rolling out a new electronic health record software or changing the scheduling system, there are a few ways you can combat this resistance.
Expect and Address Anxiety Head-On
Over half of employees experience prolonged stress related to company restructuring, new leadership and even updated IT systems. Unfortunately, this anxiety often leads to employee resistance. These numbers prove that regardless of what we want to believe, this problem is far from uncommon.
Anticipate anxiety related to any upcoming change and address it directly. Don't wait for employees to find out about software changes through someone other than you. Let them know about the update far in advance and address all of their concerns from the start.
Show Real Benefits from the Change
Organizational owners, executives, and managers have the benefit of seeing the big picture when it comes to upgrading and switching to new software. They enjoy this ability regardless of the type of change that's occurring.
Employees are often left out of the talks that lead to these decisions, so they're not always abreast of the positive changes that will occur. Managers should make a point of showing employees the return on investment they'll receive.
Will the new software make collections more efficient by removing unnecessary steps? Have studies shown that a new program can improve a clinic's patient engagement? Whatever benefits that come with this change should be explained in detail to skeptics.
Provide In-Depth Training
At the heart of employee resistance is a reluctance to change how things are currently done. After all, it can be disheartening to spend several years doing your job one way and then suddenly be told everything is about to change. This is why organizations should consider choosing software providers that offer in-depth training with their programs.
It's also important to begin by training those team members who are considered natural leaders. If you can get their buy-in with this new change, you can trust that they'll convince other employees that it's the right course for the organization. Proper training and utilization of these "ambassadors" will make the whole process simpler.
Present Changes as Employee-Focused
There's likely a software suite out there that could save your company significant amounts of money every year. Maybe a new scheduling program will help you speed up check-ins and thus have happier patients. Regardless of your driving force behind a software change, it's smart to present it as an employee-focused decision.
While the program that provides quicker check-ins might focus on clients, it also means fewer frustrated patients taking it out on the front desk. If the suite saves the company a ton of money each year, that could lead to increasing employee raises and bonuses. Even explaining how a new piece of software can speed up account setup might be enough to show the worker-focused benefits.
It's your employees who have to accept these changes, so it's your employees you should focus on helping to see the benefits.
Change is Hard, Not Impossible
Combating employee resistance to change is never a simple process. Fortunately, it's also not an impossible one. Researchers understand the psychology behind this common occurrence, and this means we can lessen the problem both proactively and after the change is implemented. Change is inevitable, but widespread organizational resistance doesn't have to be.