Communication is key to the success of any organization, be it medical or otherwise. Whether it's a head nod, shrug, direct comment, or group presentation, interpersonal skills are imperative to creating relationships of trust, cohesiveness, and understanding.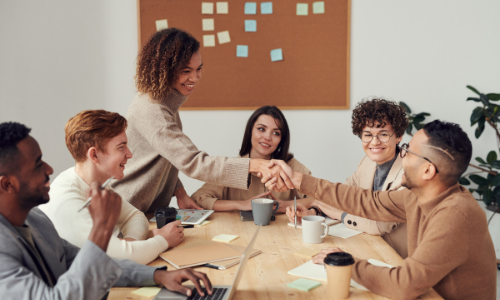 Effective communication facilitates the flow of information and leads to understanding between two or more parties. It directly affects all interactions, including inter-office and provider-patient relations. These relationships are critical to your clinic's success, and they can be strengthened or destroyed with a simple exchange.
Years ago, a first-time mom waddled into an obstetrics clinic, miserable and tired. She was past her due date and anxious to begin labor. The doctor listened to her plea and offered to strip her membranes, which she readily accepted. He then explained the procedure, answered her questions, and held her hand during the process.
"He had the best bedside manner," she said. "He made an uncomfortable experience bearable."
This doctor's bedside manner is an example of effective communication. He listened first, acknowledged and addressed the young mother's concerns, and offered a solution. He also used nonverbal cues to show concern for his patient. His compassion endeared the young mother to him.
"I told my friends about him," she says. "And he was just as attentive to them."
Norman Allen said the following: "Skill in the art of communication is crucial to a leader's success. He can accomplish nothing unless he can communicate effectively." To separate yourself from competitors, improve the communication within your clinic. Doing this will cultivate genuine concern for your patients, which will draw them back for repeat visits.
Try incorporating these simple strategies during your staff meetings to boost the communication skills of your employees:
Make eye contact. In our technological world, we often forget the basics, especially when it comes to nonverbal cues. Eye contact is important because it shows that we are engaged in the conversation. Your patients want to know that you are listening to them, and eye contact helps confirm this.
Listen. Ironically, a fundamental principle of good communication has nothing to do with speaking—it has everything to do with listening. Throw away your biases and strive to understand what your patients are trying to say.
Ask questions. Doing this helps establish understanding with the situation or problem at hand. Be sure you understand your patient and your patient understands you.
Be sincere. Your patients will recognize your genuine attempts to help them. Just as the young mother appreciated having her doctor holding her hand, you can ease a patient's discomfort by a kind, simple gesture. This applies to your providers and office staff—a little kindness goes a long way.
Contact PCIS today to see how we can help your clinic facilitate and improve communication.