Practice Management (PM) software is the soul of your organization. Without the tools a PM offers, you cannot schedule patient appointments, run their insurance, send them their billing information, or collect on their balances.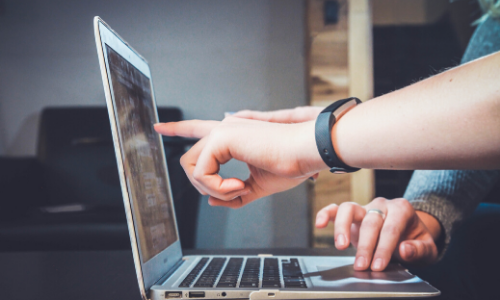 But it's not just the lack of a PM that can hurt your office's performance – an ineffective PM can have the same negative influence on your workflows. This makes it crucial for you, as an administrator or office manager, to always be evaluating your PM, ensuring it performs to your needs and expectations, while also avoiding stagnant workflows in your office.
Below is a list of 8 items you should be looking for within your current PM to determine if your clinic requires a new solution.
Lack of Adaptability
Not all medical offices are alike, so no two PMs should act alike. Your business is too important to be bogged down by slow processes, constant workflow adjustments, and staff training. If your current PM cannot be tailored to fit your practice workflows, scheduling rules, etc., you should consider looking for a system that will provide your office with the necessary tools to work most efficiently.
Limited Reporting
Standard reports give you an excellent overhead view of your clinic's financial and operational health. But sometimes to truly find out what is and isn't working for your office, you need to get down to the nitty-gritty details. And to do so effectively, you need the ability to build custom reports to harvest the data that matters to you and your KPIs.
Out-of-Date Data
Having to wait for after-hour processing or timely data syncing to happen isn't acceptable. To make the correct decisions for your medical office, you need to trust the data that you are looking at. A powerful PM should give you real-time data, in the form of a dashboard, to provide you with the up-to-date information you need to make the executive decisions your office is counting on.
No Alert System
With everything a PM can do, it can sometimes be a daunting task for your staff to remember information they need to gather during their phone calls or visits with patients. Add a disgruntled or uneasy patient to the mix, and those overwhelming feelings can be compounded. A useful PM should be able to outline required data in an easy-to-find manner for employees, such as highlighting the field, so it stands out on the screen. It should also have built-in alert systems to warn employees when they forget to gather data or payments from a patient.
Inability to Integrate
We live in a world of data, and healthcare is moving to improve interoperability. Your PM should be able to integrate and interface easily with every system needed, so data can be shared quickly with everyone within your patient's healthcare management team.
No Reminder System
There are many third-party appointment reminder systems that medical offices can utilize to alert and remind their patients. But using multiple applications with multiple logins can become cumbersome, especially if there are problems with one of the systems. Getting help in these situations can mean trying to schedule a call between three different parties to assess the problem, which is an almost impossible task to do.
A great PM will have an appointment reminder system built directly into the system. This will allow you to automatically send a text, place a phone call, or email messages with ease from within the platform. An integrated system like this will also update the schedule as appointments are confirmed, canceled, or not answered. This allows your staff to know exactly who they will need to follow up with to reschedule the patient's appointment or which canceled appointments will need to be filled.
Manual Workflows
Things such as scheduling, patient registration, and visit forms can be automated with today's technology. An efficient PM should allow you to set up automation to help patients request or schedule appointments online. Patient registration can easily be automated by implementing a kiosk or tablet system that connects directly to your PM. This allows patients to update their demographic and insurance information directly, fill out and sign all required visit forms, pay appropriate co-pays, and receive visit-related information and education.
Poor Technical Support
A sluggish or out-of-service system is no good for your office. And it is unacceptable not to get the help you need when these situations happen. An outstanding PM is only as good as the people that stand behind it. If you feel like just a number or lost in the technical push around, trying to find your needed answer, you need to be looking for a better PM.
Your medical office relies too much on your PM for it to be slow or out-of-date. System evaluations need to be continuously performed to make sure a static PM isn't plaguing your office. Use these eight items above to consistently assess the health of your PM. If you do find that your office requires a new system, remember to look into PCIS GOLD and how our PM can be molded to fit your office's needs.