Medical clinics are often hot spots for activity. Patients come and go, phones ring off the hook, and providers rush from one exam room to the next.
This often leads to a degree of mayhem for front-office personnel, which can easily eclipse a simple but important task—verifying insurance eligibility.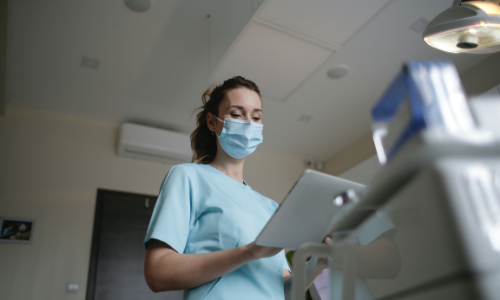 Though often overlooked, confirming eligibility is crucial to your clinic's bottom line. This is best done before the actual visit, because it expedites the check-in process and reduces paperwork. It also helps patients better understand the financial responsibility associated with their appointment.
Try these four tips to streamline insurance verification:
Ask. This seems so simple, but it is often intimidating for front-office personnel. Require your staff to request insurance information during appointment scheduling.
Use specific language. Provide your staff with a detailed script that outlines how to request insurance information. Use specific phrases to deliver the message in a non-threatening way.
Set up tasks. The beauty of an electronic health record (EHR) and practice management (PM) system is that it does the "dirty work" so you can keep your hands clean. When setting up text and phone call reminders, include links for patients to input their insurance information. Also, set tasks to run nightly checks for eligibility during after-hours processing.
Use on-demand functionality. For same-day appointments, be sure that your EHR/PM system has on-demand capabilities so you can quickly obtain insurance information with just a few clicks of your mouse.
Contact us today to see how our PCIS Single Source Solution® can help your clinic make insurance verification more efficient.