As anyone who has ever visited a doctor can attest, the medical billing process can at times prove confusing and frustrating for patients.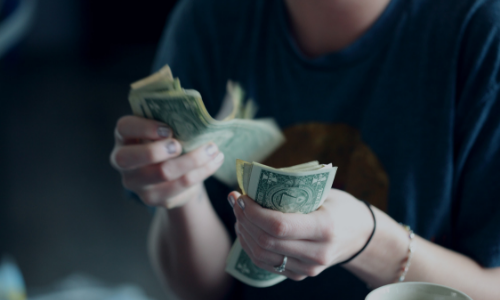 The barriers put up by uncertainty over cost, insurance eligibility, and payment options produce a very real frustration which leads to either a non-payment or slow payment for services rendered. To make life easier for both your patients and for office, you can simply adopt a few helpful practices to make your billing process more user-friendly. Below are four things you can do right now to optimize your office's billing experience.
1. Be Proactive
Patients are most frustrated by trying to understand what their insurance does and does not cover. To help your patients, your office can be proactive and educate them about their insurance policy.
Insurance eligibility provides the information needed to discuss the patient's co-pay and personal portion of the bill prior to completing a visit. By doing this simple task, you can help your patient plan and budget for any medical expenses they will have to cover, making it easy to collect your money as quickly as possible.
2. Be Transparent
No one likes signing up for medical services without knowing exactly what each visit, procedure, or test is going to cost. You can solve this problem by using patient estimate software to provide those much-needed numbers.
This step increases the likelihood that patients will receive their bill without also receiving nasty surprises that they weren't prepared to address. The more detailed, accurate data you're using within your office and handing over for patient review, the more transparent you can be with your patients, and the more effectively your office personnel can do their jobs.
3. Be Helpful
While some patients might actually decide that it's in their best interests to pre-pay their entire medical bill, others simply can't do that. Work with each patient to create manageable payment plans, and you'll win the loyalty of your clientele. You'll also rest assured that you have a system in place for collecting your fees on a predictable timetable. After all, many medical offices provide the same lists of services, which means that patients choose the providers who genuinely seem to want to help them by any means possible.
4. Be Accessible
Payment plans aren't the only option you can provide for patients who worry about paying those regular payments. The more payment options you're willing to accept -- from CareCredit to major credit cards to income-driven hardship plans -- the more likely your patients are to find the ideal solution that lets them pay off their medical bills. At the same time, give your patients multiple ways to contact you and discuss any concerns they have. Make yourself as accessible as possible to your patients and you'll enjoy more reliable collections as well as more return traffic.
As with so many aspects of healthcare office management, the power is in the process. Contact us to learn more about how we can help you streamline your patient services, financial collections, and administrative operations.