In the past, owners and providers of independent practices saw value-based care as a Trojan horse. However, value-based care promises to help improve the overall quality of care and reduce costs compared to the fee-for-service plans most offices use today.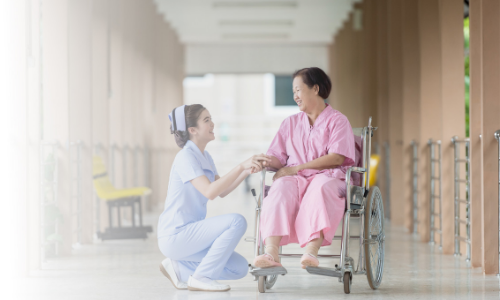 To find success with this model, providers need to overhaul their clinical and financial processes. Unlike the more straightforward fee-for-service model, providers have to fulfill the quality reporting tasks, track the financial outcomes, and monitor patient outcomes both inside and outside the practice.
To ensure value-based care is successful, the three keys highlighted here are essential.
1. Interoperability
Having the ability to easily and quickly share data with all healthcare teams is essential to providing value-based care. By having a 360-degree view of the patient's healthcare, specialists and physicians can make decisions on the proper treatment methods.
By implementing electronic healthcare software, it's possible to make this 360-degree view available. Medical office software is available from a wide array of vendors today, which means it's up to the practice owner or manager to determine the solution that best fits their doctors' and patients' needs. Some software providers furnish free demos of their software capabilities, which helps make this decision a bit easier for physicians and staff.
2. Find Solutions Outside of the Box
Today, patients are taking an active role in their healthcare. This includes all treatment options, both western and eastern methods. Physicians need to work with patients to help create a more integrated healthcare plan that includes the treatment options patients are most comfortable with. In some cases, this requires physicians to look outside of the box and offer more holistic treatments. This ensures a full understanding from all sides for a proper and accepted form of treatment.
It's important to understand that under the current model, there's a focus on treating patients after they become ill. With value-based care, incentives are given to physicians to prevent illnesses from occurring at all. Unfortunately, the existing system doesn't encourage high-value, low-cost services—including patient education or preventative care—even if the services could help to improve patients' health and reduce costs.
With the implementation of the value-based care model, doctors are focused on ensuring preventative care is provided, and reducing the need for costly healthcare and more expensive hospital stays for patients.
3. Engage the Patient
It's crucial to empower your patients with the tools needed to manage their healthcare. It's essential to have a patient portal to serve as the hub of their healthcare needs, but patients need to be able to do more than just see test results and schedule appointments online.
It's also important to implement other communication methods. Some of the most common used by physicians today include blogs, email lists, videos, and patient education to help them progress towards living a healthier life. Physicians that adopt these communication methods are also viewed as more transparent by patients, which improves ratings and customer care services.
The Implementation of Value-Based Care
There's no question that value-based care is something that requires both time and effort. However, the savings and patient well-being it provides is superior to the model currently in place. By using the information here and implementing these three keys to success, doctors and private practice owners can improve patient care while minimizing costs.