Modern medical practice management requires a combination of state-of-the-art technology, sound automation strategies, careful planning, and good old-fashioned common sense.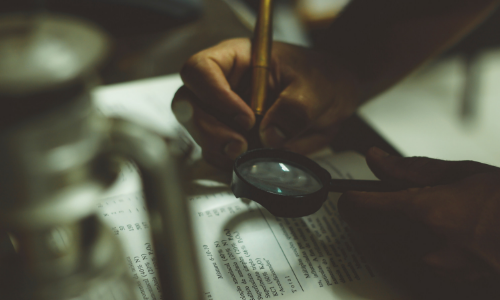 If you've decided to make a move from your current PM system to a more efficient or feature-rich solution, you must make sure that you ask all the right questions and get the answers your practice needs for positive long-term results. Here are eight questions you should always ask when shopping for a new PM system:
1. Who Do You Include in the Search/Selection Process?
Your new PM system will affect the productivity of your entire practice, including many different people across multiple departments. It's only logical that you should include key players from these various areas during the search and selection process. The resulting assessment team should represent both clinical and non-clinical functions from all parts of the patient experience, from the initial appointment setting to final billing and collections.
2. Why Do You Need a New Solution?
What's wrong with your current PM solution? Identifying your current shortcomings will go a long way toward understanding exactly what features and improvements your new system must offer. Also, take note of what features or functions you like about your current system. You will want to be sure a new system can perform these same operations.
3. What Is Your Budget?
Budgetary restrictions inevitably place certain limits on your PM system "wish list." At the same time, these restrictions can prove extremely helpful in narrowing down your search, saving you a lot of time and effort while reducing the frustrations of pursuing impossible options.
4. What Are Your Needs (vs. Your Wants)?
Even within your budgetary restraints, you may find that you have a wealth of PM bells and whistles to choose from. The key is to obtain as many necessary functions as possible within that cost limit. Decide right now which functions you really need and must have (from capturing patient demographics to maintaining insurance payer lists and generating reports), as opposed to the ones you'd simply want or wish to have.
5. Will Your New PM System Interface With Your Other Systems?
Your PM software must work smoothly with your electronic health records (EHR) and electronic medical records (EMR) platforms. Make sure to ask about these integrations specifically before you make a purchase decision; otherwise, you may end up experiencing communication breakdowns within your practice.
6. Will the New PM System Really Make Your Office Run Better?
Don't spend good money trading a poorly performing system for another system that performs just as poorly—or possibly even worse. Take the time to ascertain whether this new system really represents a significant leap forward in productivity and efficiency.
7. What Is Your Implementation Plan for the New System?
How will the system be implemented in the office? Do you need to update or purchase any hardware? When and how will your staff receive the necessary training? Work out the details of your implementation plan with clear deadlines for each stage of the implementation process.
8. Will You and Your System Live Happily Ever After?
Considering the investment you're making in a new PM system, you'd better understand your contract's terms of service and get a feel for the quality of customer service you will receive from the provider. Choosing the right provider as well as the right product will help ensure that you can get many happy years out of your new system. Contact PCIS GOLD with any questions you may have about our comprehensive line of PM software products and support.