Stress Relief: 4 Benefits of Payment Plans
By
Casey Waldron
·
2 minute read
A medical bill may become difficult to manage, especially when the amount increases by the thousands. Therefore, it is important for medical facilities to offer payment plans to provide greater options to patients and their loved ones.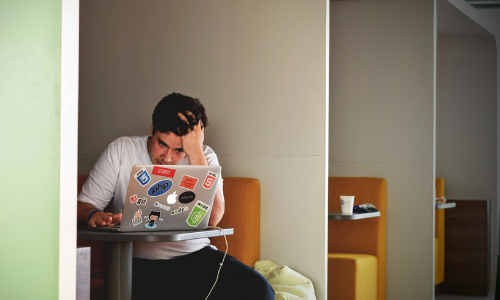 This additional measure can help raise the overall customer experience within the medical facility. It displays greater trust for patients and provides them with a sense of comfort knowing there is a range of payment options available to ease the burden of covering their bills.
Verbal agreements between healthcare practitioners and patients can lead to miscommunications and bill inaccuracies. Payment plans are an effective way of dividing a medical bill into clear and actionable steps.
Preventing Front Desk Complications
Doctor consultations and medical treatments can take a heavy toll on the finances of patients and their loved ones. Sometimes payment-related confrontations turn ugly at the front desk, especially during bill settlement scenarios. This not only mars the reputation of the medical facility but also compromises the experience of other patients present at the scene.
Payment plans provide more opportunities for having a bill settled amicably. This will ensure that each transaction is swiftly settled without causing long waiting times and seemingly interminable queues explaining a bill.
Payment plans help clarify the charges for patients and their loved ones. This can prevent unnecessary confusion and miscommunication between staff and patients. The transparency outlined in payment plans provides the detailed information behind each sum. Patients will be more convinced and empowered in their payment decisions toward the complete settlement of bills.
Making Healthcare More Affordable
Some medical bills can be truly exorbitant, depending on the complication and specializations involved. Payment options can help break down a bill through installment plans to make them more affordable to a larger crowd. This prevents medical facilities from marginalizing a crowd based on their spending power. After all, healthcare is ideally made available for everyone.
Payment plans can also offer a descriptive breakdown of optional and emergency treatment. This allows patients to plan and prioritize their finances, which is especially helpful for expectant mothers who are often offered a plethora of medical tests and scans to choose from.
From credit card acceptance to subsidized schemes and installment plans, diverse payment plans with options can help provide patients under financial strain with the healthcare they need.
Payment plans also ensure that every step in the payment process is committed in writing, which clearly states fees and payment periods. This will provide patients with peace of mind through systematic schedules and arrangements.
Using Payment Plans with Payment Options
Payment plans may also serve as a sign of assurance to patients when paired with payment options. A Visa or Mastercard logo or affiliation with a bank can improve the legitimacy of your establishment. Most consumers understand that there is a chain of compliance and regulatory requirements that come with the affiliations. You can build greater confidence in your organization by aligning payment options with major banks and credit companies.
Well-established facilities and clinics rarely involve cash-only payments. By adding payment options, you can boost your professional reputation and set your facility apart from less trusted ones.
Keeping Up with the E-Crowd
Mobile-friendliness is a major modern theme. Online payment plans can help inform prospective patients on the estimated amount they need to set aside for a certain treatment or procedure.
Additionally, online payment options can help by making medical bills more convenient for the digital crowd. Some customers may carry digital wallets in their phone applications rather than actual debit cards and banknotes.
Appeal to the digital generation by making payment plans viewable and payable online. You may also consider adding digital queue numbers and appointment booking on a one-stop application to streamline all patient services.
Effective digital payment plans and options will help your facility stand out as an innovative leader in healthcare.
Social Media Post
Interpreting medical bills can bring on anxiety. Use these tools to help lower patient frustration and help you get paid faster! #PatientEngagement #PatientExperience