With the current ambiguity in today's world, it's more important than ever to create a safe environment within your clinic.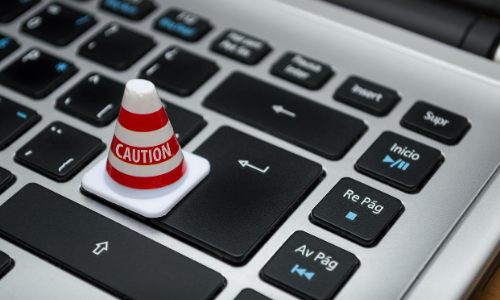 Doing this requires your clinic to implement new, safety-specific practices so patients breathe easy when visiting your offices.
Up to this point, most clinics have had fairly laxed safety measures, primarily because an alternative was unnecessary. Patients called, scheduled, and came. It was a fairly simple process until March of 2020.
And then it all changed.
Cue COVID-19 (Coronavirus), which continues to make its mark on the world, healthcare included. Many patients feel physically unsafe visiting the doctor because they fear contracting Coronavirus. This fear has led to an increase in telemedicine and virtual visits, further heightening the need for robust data security.
According to a recent article by the World Health Organization, safety is a critical element of quality of care. Safety is defined as "delivering health care that minimizes risks and harm to service users, including avoiding preventable injuries and reducing medical errors."
A simple way to improve patient safety is to use an electronic health record (EHR). A study done by the Journal of the American Medical Association (JAMA) shows that EHRs can help protect patients, assuming clinics vigilantly evaluate safety with ongoing testing. This ongoing testing should be conducted on a regular basis, specifically with new software releases and, at the very least, on an annual basis.
Physical Safety
With an EHR, clinicians can set up automated notifications to inform patients of new safety procedures. For example, an automated text may be created to remind patients to wear masks to appointments. The text could include certain requests, like asking patients to remain in their cars until they receive notice that an exam room is ready. Other such texts could list information about new safety measures, including the frequency of office cleanings, the availability of sanitizer, and more. Still others could offer practical suggestions about protecting patients and their families from virus exposure. These forms of communication help establish the credibility of your clinic and put patients at ease long before they enter your doors.
Proactive Medicine
Clinicians can also send text and email notifications via an EHR to proactively remind patients to schedule exams and checkups. This is especially valuable for patients with preexisting conditions like diabetes. It is also beneficial for groups that require certain tests, such as women with mammograms or patients 50+ needing colonoscopies. These reminders can lead to early detection, which could ultimately save patient lives.
Data Security
Besides this, EHRs can also help protect sensitive patient information. Data security is crucial to protect the integrity of your clinic. It's the basis of the Health Insurance Portability and Accountability Act of 1996 (HIPAA) and governs basic clinical practices. These practices must be in line with governmental regulations, and as such, require ongoing assessment to ensure standards are met. An EHR simplifies this process by allowing clinicians to set certain guidelines within the system. They can be modified as regulations change to keep your security current and effective.
Contact us today to see how the PCIS® EHR can improve safety measures within your clinic.