Patient charting is an essential part of any physician's job. However, this task is also time-consuming.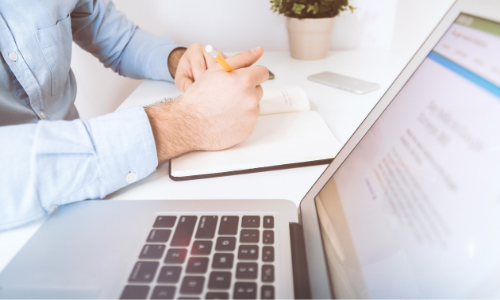 A Health Affairs study revealed that doctors spend just as much time working behind the desk each week as they do seeing patients, including performing charting tasks. However, there are tactics you can employ to speed up the process and chart efficiently. Here are five effective ways to improve your electronic health record (EHR) charting.
1. Study Your EHR Like You're Studying Your Specialty
It's no secret that physicians must prepare extensively for their board exams and become experts in their chosen specialty. Doctors in training work hard studying in the classroom only to practice what they've learned in the field during their residency programs. This process is intense but the practice offers some valuable lessons that you can apply in your own practice: you can use it to study your EHR system.
It's crucial to put time into learning your EHR system, just as you would for your specialization. It helps you to save time, and you can take advantage of vendor training programs to better understand the product you invested in to help improve your practice's efficiency. Moreover, understanding your EHR system makes it easier to use.
2. Make EHR Charting a Team Project
If you're still charting on your own, it's going to take you longer to get the job done. Instead, make it a team effort by getting your staff involved. For instance, you can have your nurse or medical assistant document your patients' medical history and chief complaints easily. They can also take on the task of reconciling any allergies or medications your patients may have.
3. Get the Patient Involved
Rather than leaving your staff to update all of your patients' information, it's ideal to get the patient involved. Today's modern patient portals allow patients to update vital information on their own, including their health history and key demographics, such as their age, race, and ethnicity. So, it's important to let your patients lend a helping hand and fill out their information via your patient portal. Read the blog Boosting Connection: 4 Hurdles of Patient Portal Adoption for more tips on getting your patients to adopt and use your portal.
4. Automate the Charting Process
Make automation a routine part of your charting process by using time-saving tools. Several doctors use EHR platforms that enable customization of charting templates. This allows physicians to save time since they can accomplish charting with a few clicks of their mouse. The goal of automating the charting process is to ensure you have a more effective time visiting your patient face-to-face. Also, templates do not negate the fact that charting is still a personal process. So, ensure that you follow up with your patients' charts and personalize them to fit the needs of each visit.
5. Document Only What You Need
Every detail doesn't require documenting. So, it doesn't make sense to chart information that doesn't pertain to the visit for that day. Instead, limit documentation only to the information you need. Also, don't hesitate to share your notes with your patients. Sometimes they can uncover mistakes or unnecessary content that may slow down your charting time.
Final Thoughts
Charting is necessary to ensure patient information is up-to-date. But charting can also take several hours and reduce your office's efficiency if your process is unorganized. Thus, it's crucial to have an understanding of some of the different methods and tools you can use to optimize your patient charting. Use the tips mentioned here to improve productivity in your office and enhance the patient experience.