Finding the best EHR solution for your practice can be a daunting task. Just the mention of changing EHRs can send administrators into hysterics and leave them reaching for the migraine medicine.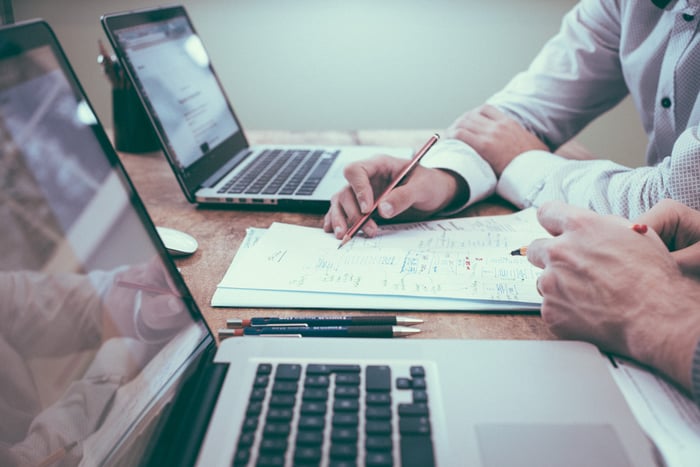 9 Steps to Find the Perfect EHR for your Clinic
EHR is vital to the success of the modern-day physician. With a useful EHR, clinics can improve workflows, decrease burnout, and better patient involvement. These benefits along with others can only happen if clinics are using an EHR that best fits their needs.

If done right the course of changing EHRs doesn't need to be stressful. Below are nine steps the administrator can use to reduce stress, get everyone on board, and quickly find the perfect EHR.

1. Who needs to be involved?
Who does the change effect? Physicians, nurses, coders, IT, etc. Knowing from the start whose daily work a new EHR will impact will help you get input from the right people. Consider putting together an EHR Task Force to help keep each department in the loop during your search.

2. Why are you making a change?
Why are you looking to make a software change? What is your current system not doing that has you saying "there must be a better solution?" What are the frustrations of each user? Get everything out on the table. The more you know about what you don't like, the more comfortable you will be building a functionality wish list later on.

3. What do you like about your current system?

What does your current system do that is making it hard to switch? Again, get everything out into the open, so you don't lose something you love.
Don't get caught off guard during your EHR software change. Download the eBook 23 for a Better EHR, and find the information you need and get the best EHR for your clinic.

4. Which functions are the most important?

If you could make the perfect EHR what functions would be in it? Use the information from steps 2 and 3 to build an EHR Functionality, Wish List.

5. Yes, the B-Word… What's our budget?

We've all heard it "You get what you pay for." What functionalities can your budget afford?

6. What is your timetable?

Does your time frame allow you to look deeply into 4-5 solutions or do you need to do a quick analysis of 10 systems and demo 2? Knowing your time frame can also help you verify that a new software vendor has the resources available to allocate you for a timely non-rushed implementation.

7. What companies will you consider?

According to the Health Information Technology Dashboard, there are 684 EHR systems currently on the market. Use online tools like Capterra, KLAS, Google, vendor websites, etc. to find customer reviews and pros & cons lists of each software. You can also use offline networks to discuss what is working for other clinics. Use your research findings and make a list of 5-7 EHR's you feel would be a good fit for your clinic.

Not sure what companies would fit your clinic? Use our new eBook - 23 Questions for a Better EHR to find the right one for you.

8. You're Ready to Demo… efficiently and quickly

You don't want to rush through the demos, but you also don't want to spend 8 hours demoing a product that ends up not fitting what you need or want. Use your functionality wish list to select 5-10 of the most critical functions you need in your software and demo those. Use a functionality scorecard to grade each vendors EHR and narrow your list down to 3 EHRs.

9. Let the Software Talk

Now you are ready for the in-depth demos. Build another scorecard with all the functions you want in a system and grade each vendor on how they perform. Have them let you run the system so you can get a feel for it. After the demos are complete, look at the software; the vendor with the highest score should be the best fit for your clinic.

Following the steps above won't eliminate all the stress of changing EHR software, but it will reduce it. Is there something we missed or you found helpful in your last EHR conversion? Please share your ideas in the comment section below.