When you're running an independent medical office, it's only a matter of time before your practice will experience patient conflict. From long wait times to billing errors, patients often have valid complaints that medical practices can address.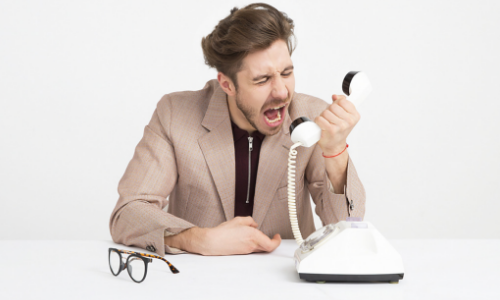 In fact, wait times to schedule an appointment with a doctor increased in 2017 by 30 percent in major U.S. cities. However, a Medical Group Management Association poll revealed that 27 percent of its respondents did not work on decreasing wait times since it was not an identified issue. Fixing patient conflicts shouldn't be a matter of responding to problems after they occur. It's important to address them before they become a problem. Here are five ways you can overcome patient conflict:
1. Have a Conflict Resolution Process in Place
Start by creating a plan that outlines the process for resolving conflicts in your practice. Train your team on the process. For instance, highlight the person your staff needs to contact should any of your patients complain about scheduling. Your conflict resolution process should also identify the person in charge of handling complaints about your staff and who to contact if a patient has a complaint about their bill. By training your team on the conflict resolution process and who to contact, you can help reduce issues that arise in your practice from patient complaints.
2. Listen to Your Patients
It's important to first listen to your patients when they express their frustrations instead of diving into resolving their problems. When you take the time to listen to their issues, you will have a better idea of how best to resolve the conflict. Pay attention to the details they are providing and ensure you are getting the information correct by rephrasing what you're hearing back to the patient. This helps to confirm you're accurately understanding what your patient is trying to express and demonstrates to your patient that you're listening to their concerns.
3. Know the Facts
Rather than placing blame on any staff member or even the patient, ensure you know the facts about the situation first. Gather details from your patient first and then get your staff's story to help you determine what occurred. Get to the root of the problem by asking questions.
4. Take Reasonable Actions
After getting all of the facts, it's time to take reasonable steps to resolve the conflict that's causing problems for your patient. Analyze the facts to determine the root of the issue. Take the responsibility of correcting the issue and acknowledging any wrongdoing if your staff did cause the problem. Let your patient know what you've discovered during your investigation of the issue and the steps you and your team will take to correct the problem. For instance, if your medical billers were using the wrong billing code that triggered erroneous rejections for claims to your patient's insurance company, then acknowledge the mishap and apologize for it. Explain the process for correcting the billing code errors and reprocessing of the claims. Provide your patient with a timeline of when they can expect the issue to be resolved. Also, follow up with your patient to make sure the issue is truly resolved on their end.
5. Make Corrections, Move Forward and Follow Up
Once you resolve the conflict, look for opportunities to revamp your training. For example, if you notice that your staff has been skipping steps in the payment collections process, then consider reviewing and updating your training manual and training your staff on any new procedures. Also, consider making time to offer training refresher courses to make sure everyone is on the same page with any new updates you make. Follow up with your team on the process via one-on-one sessions and staff meetings.
Final Thoughts
Patient conflict happens in every medical practice. But the great news is you can keep patient conflict at bay when you have a plan. Just follow the tips outlined above for resolving patient conflict, and you can enhance the overall patient experience at your medical practice.