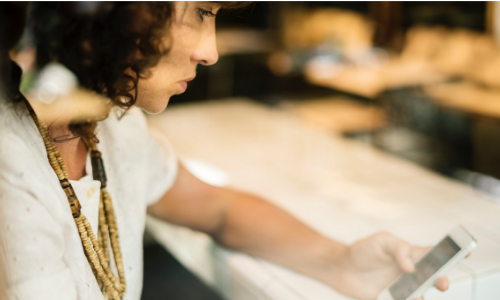 Insurance deductibles have increased by 255 percent since 2006, according to the Kaiser Family Foundation. Premiums for coverage have also increased, which means the financial burden of healthcare can be pressing on your patients. In a study conducted by global management firm Mckinsey & Company, your office will collect only 50 to 70 percent of a patient's balance after the visit. And once your office turns this balance over to collections, you can expect to receive merely $15.77 of every $100 owed. While this amount is scant, there are several things you can do to help improve your collections and work with delinquent accounts.
Once the patient has left the office, the collections process can quickly become one of your biggest hassles. To improve the process, consider incorporating the following four elements into your practice.
1. Optimize Patient Payment Options
The more convenient the payment options are, the more likely your patients will pay in full for the services they receive. Seventy percent of consumers use at least three different methods to pay their bills each month, so it's crucial your office is expansive when it comes to forms of taking payment. Make sure your office includes at least the following: setting up a patient's card-on-file and offering credit/debit payments via online or portal payments.
It will be to your advantage if you can keep patients' cards on file. You can do this by asking them during check-in. This method will require safe and secure capture of their card information to accurately bill and reliably collect from the patients. By keeping a card on file, this will allow for quicker processing of patient co-pays and deductibles. Holding a card on file can drastically decrease past-due or unpaid balances owed to your practice by reducing friction. It also reduces the thought and demand from your patients, as they will have less work when making a payment.
Allowing a web-friendly self-payment option for your patients will help in your collection efforts. You can refer patients to pay online easily. By activating their online portal, they can also contact the office and find answers to many of their questions. The happier and more at ease your clients are, the more likely they are in turn to make faster payments.
2. Communicate Payment Information
You would be surprised at the number of patients who do not understand their medical costs. This has a direct correlation with how they judge their medical providers. Don't let your lack of proper communication result in negative views of your practice.
Besides clearly stating the expected amount due, the date it's needed, it's also important to discuss payment policies and possible consequences that may come with it. Educate your client of their responsibility to adhere to this policy. Ifyour office doesn't have any existing policies, now is an excellent time to create and enforce some.
Have your patients sign a form that includes legally binding language that stresses billing and responsibility for payment. This should also state default action that may take place in the event of a missed or late payment. If your practice has interest fees, no-show or late fees you can also include them on this agreement and direct the patient to review them. Be sure to communicate that by signing this document they are accepting the payment policy and acknowledge that they have received a copy, read it, and understand it. Communicating this in person not only increases efficiency but also gives patients the opportunity to ask any questions they may have regarding payment.
3. Act Professionally With Patients
Your staff member's actions can affect the payments of your patients. It's crucial that in all of the conversations they behave professionally and with kindness. While most patients are stressed with their medical condition, talking about visit and procedure payments can add more to their burden. Train your staff to have a conversation, not a confrontation. Reassure patients that your practice is aware of their financial burdens and then steer the conversation toward possible payment plans or payment options.
You can have one staff member assigned explicitly to collecting past-due balances. Part of their job tasks can include making phone calls and reminding patients or asking for payment or sending electronic statements via email. It can be uncomfortable to ask people to pay what they owe, but collecting this revenue is critical. Your staff can do this between helping check patients in and out, or as part of their other job tasks. And make sure they are always keeping in mind to help the client not feel stressed or attacked while still getting the point across that their account balance needs to be paid.
You may also have your staff, specifically those at the front desk, avoid yes or no questions that can quickly be declined. An example of this would be, "Would you like to pay off your account balance today?" More likely than not your patients will decline. Instead have them say things like, "Would you like to pay with cash or card today?" This way, instead of giving your patient more decisions to make and options to consider, your staff asks for their preferred payment method. This can also possibly help cut stress. For more information on training your employees to help boost collections, read our other blog post, Elevating Your Collections Operations.
Help your staff understand their connection between faster payments and collections, and the security of their jobs. This connection should be motivation enough to do a thorough job when engaging in collection efforts while remaining gentle and polite.
4. Allow For Flexibility in Payments and Payment Plans
Having an in-house payment plan option will be beneficial for your practice. This will help break up large balances and allow for flexible payment options your patients can handle more easily. While the outstanding balance may be overwhelming and cause some patients to feel discouraged, paying smaller amounts over a specified period will help ensure payment. Setting up an easy in-house payment plan will assist in collecting larger balances. This is also more beneficial for your practice because it is a better solution than turning them over to a collections agency.
You can also look for other payment options. See if any sibling accounts have extra credits on them that can be transferred. This can help somewhat reduce the patient's bill and frequently can push the client to pay off the rest. It's better to apply credits than to send the patient a check back later.
An effective way to encouraging prompt payments is by utilizing an incentive policy. This could include a discount, or percentage removed when they pay the total at once or in advance. Find an incentive that will work for your office and offer it to your patients. Your collections will increase as patients are more motivated to make their payments and be rewarded for doing so.
Regardless of the direction you take payment plans, allowing for flexibility in the creation and adaptability will greatly help your office.
While delinquent accounts have the potential to be a nightmare for your office, it's important to collect that revenue. By optimizing payment options, increasing staff to patient communication, setting a standard of professionalism, and being flexible in payment plans, your collection efforts will be rewarded.